Guidelines For Buying Universal Testing Machine
Posted by Admin on October, 21, 2020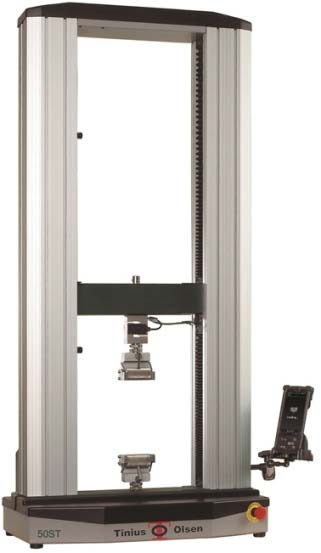 Universal testing machines are popularly used in various industries to perform different types of compression and tensile assessments on a variety of materials. Some Universal testing machines cater to the specific sectors like texture examination for the food industry, compression tester for packaging, etc. These machines are the multi –purpose and an essential part of the research and development department. Listed below are a few guidelines to follow before you buy a good quality universal testing machine from the market or online.

Test The Machine With A Specimen
To choose the right universal testing machine, you should first understand the type of material that needs to be tested. You should purchase the universal testing machine which can test your desired materials. The controller is a vital part of the universal testing machine, you should wisely choose the controller to go along with your machine. Outline the required calculation and then test the machine with a specimen to get a clear understanding of its functionality and performance.

Determine The Maximum Speed And Load To Perform The Test
The type of machine that you should buy for performing a test also depends on the maximum load required to conduct the test. There are several types of universal testing machine available depending on the maximum load required to perform the test such as dual or single column, tabletop or floor standing, etc. These also affect the size of the universal testing machine. Along with that, the speed of the universal testing machine requires equipment such as motor, drive, etc of similar capacity. Therefore it is essential to understand the maximum load and speed of the machine before making a final purchase for your desired test.

Consider Different Application Required To Conduct The Test
By understanding the different applications that you require not only for your present needs but also your future requirement, you could benefit by buying all- compressing approach. This will help you reduce operating costs in long run and can help you expand your business too.

Enquire About The After-Sale Support
it is an essential factor to consider when buying a universal testing machine. By choosing a brand or company that offers after-sale support throughout the lifespan of your testing machine will help you tremendously. Any machine that is used for a longer period is bound to endure stresses and this is where the customer care support will come handy.

Some reputed universal testing machine exporters India also offers on-site training and excellent post-sale support to maximize customer satisfaction. You can ask a professional to help you pick the fixtures, grips to the machine to conduct your desired test. Some leading suppliers also help to affix the old universal testing machines with new supplies to make them function appropriately. It helps to save a lot of money. You can go online and research more about the retrofit packages if you do not want to invest in purchasing a new universal testing machine. There are several types of retrofit packages available in the market space like the Basic upgrade, PC-based upgrade, etc at cost-effective prices. You can also purchase the latest universal testing machine for added features at Market Competitive prices both online and offline.
This entry was posted on October, 21, 2020 at 10 : 10 am and is filed under Universal Testing Machine. You can follow any responses to this entry through the RSS 2.0 feed. You can leave a response from your own site.